Air Ambulance Guyana
Air Critical Care provides patients with safe and reliable repatriation worldwide and throughout the country. From to and every region throughout Guyana, Air Critical Care offers the highest level of care and licensed medical crews to care for your loved one or patient.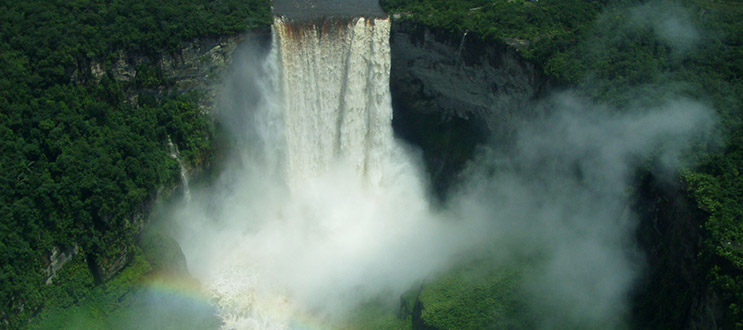 Air Medical Transport Services
Our first class air medical transport services include our "personal touch" which is our way of saying nothing is too much to ask. We offer complete bedside-to-bedside services, including ground ambulance transportation to and from the airports and facilities. We accept patients from the most basic level of service to critical care cases and provide medical crews who never leave their side to ensure the highest level of care for our patients and their families.
ONE CALL does it all. Let us handle all your worries. CALL 1-800-550-1025
OUR "PERSONAL TOUCH" means we take care of everything for you, just like family.
FIRST-CLASS CARE is provided by Air Critical Care from bedside-to-bedside.
FULLY EQUIPPED Air Fleet, Medical Professionals, Transport Coordinators, Pilots.
Message from the Medical Director
Dr. Blane M. Crandall
Medical Director and Specialist in Internal Medicine
We are extremely proud of the pioneering service we have built and wish to offer you the highest standard of care in the industry during your transport.
About Guyana
Guyana (pronounced or ), officially the Co-operative Republic of Guyana, is a sovereign state on the northern mainland of South America. It is, however, often considered part of the Caribbean region because of its strong cultural, historical, and political ties with other Anglo Caribbean countries and the Caribbean Community (CARICOM). Guyana is bordered by the Atlantic Ocean to the north, Brazil to the south and southwest, Suriname to the east and Venezuela to the west. With 215,000 square kilometres (83,000 sq mi), Guyana is the third-smallest country on mainland South America after Uruguay and Suriname.
The region known as "the Guianas" consists of the large shield landmass north of the Amazon River and east of the Orinoco River known as the "land of many waters". Originally inhabited by many indigenous groups, Guyana was settled by the Dutch before coming under British control in the late 18th century. It was governed as British Guiana, with a mostly plantation-style economy until the 1950s. It gained independence in 1966, and officially became a republic within the Commonwealth of Nations in 1970. The legacy of British rule is reflected in the country's political administration and diverse population, which includes Indian, African, Amerindian, and multiracial groups.
Guyana is the only South American nation in which English is the official language.