Air Ambulance Ecuador
Air Critical Care provides patients with safe and reliable repatriation worldwide and throughout the country. From to and every region throughout Ecuador, Air Critical Care offers the highest level of care and licensed medical crews to care for your loved one or patient.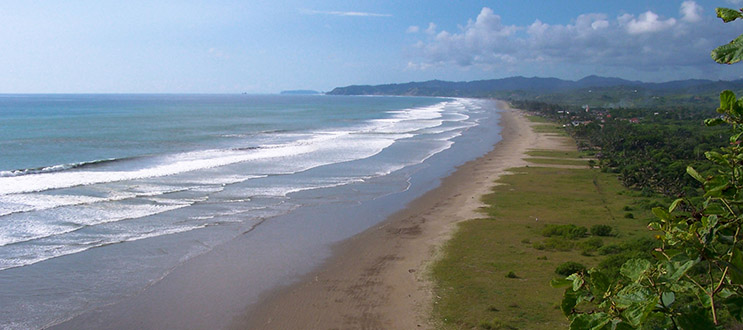 Air Medical Transport Services
Our first class air medical transport services include our "personal touch" which is our way of saying nothing is too much to ask. We offer complete bedside-to-bedside services, including ground ambulance transportation to and from the airports and facilities. We accept patients from the most basic level of service to critical care cases and provide medical crews who never leave their side to ensure the highest level of care for our patients and their families.
ONE CALL does it all. Let us handle all your worries. CALL 1-800-550-1025
OUR "PERSONAL TOUCH" means we take care of everything for you, just like family.
FIRST-CLASS CARE is provided by Air Critical Care from bedside-to-bedside.
FULLY EQUIPPED Air Fleet, Medical Professionals, Transport Coordinators, Pilots.
Message from the Medical Director
Dr. Blane M. Crandall
Medical Director and Specialist in Internal Medicine
We are extremely proud of the pioneering service we have built and wish to offer you the highest standard of care in the industry during your transport.
About Ecuador
Ecuador ( ( listen) EK-wə-dor, Spanish: [ekwaˈðor]) (Quechua: Ikwadur), officially the Republic of Ecuador (Spanish: República del Ecuador, which literally translates as "Republic of the Equator"; Quechua: Ikwadur Ripuwlika), is a representative democratic republic in northwestern South America, bordered by Colombia on the north, Peru on the east and south, and the Pacific Ocean to the west. Ecuador also includes the Galápagos Islands in the Pacific, about 1,000 kilometres (620 mi) west of the mainland. The capital city is Quito, while the largest city is Guayaquil.
What is now Ecuador was home to a variety of Amerindian groups that were gradually incorporated into the Inca Empire during the 15th century. The territory was colonized by Spain during the 16th century, achieving independence in 1820 as part of Gran Colombia, from which it emerged as its own sovereign state in 1830. The legacy of both empires is reflected in Ecuador's ethnically diverse population, with most of its 16.4 million people being mestizos, followed by large minorities of European, Amerindian, and African descendants. Spanish is the official language and is spoken by a majority of the population, though 13 Amerindian languages are also recognized, including Quichua and Shuar.
Ecuador is a middle-income country, with a developing economy that is highly dependent on commodities, namely petroleum and agricultural products. It is governed as a democratic presidential republic. One of 17 megadiverse countries in the world, Ecuador hosts many endemic plants and animals, such as those of the Galápagos Islands.