Air Ambulance United States Virgin Islands
Air Critical Care provides patients with safe and reliable repatriation worldwide and throughout the country. From to and every region throughout United States Virgin Islands, Air Critical Care offers the highest level of care and licensed medical crews to care for your loved one or patient.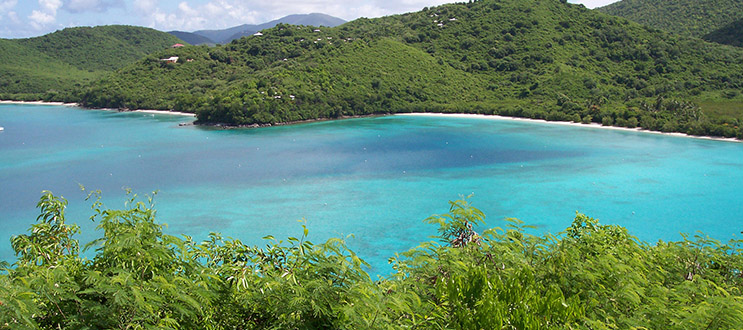 Air Medical Transport Services
Our first class air medical transport services include our "personal touch" which is our way of saying nothing is too much to ask. We offer complete bedside-to-bedside services, including ground ambulance transportation to and from the airports and facilities. We accept patients from the most basic level of service to critical care cases and provide medical crews who never leave their side to ensure the highest level of care for our patients and their families.
ONE CALL does it all. Let us handle all your worries. CALL 1-800-550-1025
OUR "PERSONAL TOUCH" means we take care of everything for you, just like family.
FIRST-CLASS CARE is provided by Air Critical Care from bedside-to-bedside.
FULLY EQUIPPED Air Fleet, Medical Professionals, Transport Coordinators, Pilots.
Message from the Medical Director
Dr. Blane M. Crandall
Medical Director and Specialist in Internal Medicine
We are extremely proud of the pioneering service we have built and wish to offer you the highest standard of care in the industry during your transport.
About United States Virgin Islands
The United States Virgin Islands (USVI; also called the American Virgin Islands), officially the Virgin Islands of the United States, is a group of islands in the Caribbean that is an insular area of the United States located 40 miles (64 km) east of Puerto Rico. The islands are geographically part of the Virgin Islands archipelago and are located in the Leeward Islands of the Lesser Antilles. It is the easternmost point (in terms of jurisdiction) and territory of the United States.
The U.S. Virgin Islands consist of the main islands of Saint Croix, Saint John, and Saint Thomas, and many other surrounding minor islands. The total land area of the territory is 133.73 square miles (346.36 km2). The territory's capital is Charlotte Amalie on the island of Saint Thomas.
Previously known as the Danish West Indies of the Kingdom of Denmark–Norway, they were sold to the United States by Denmark in the Treaty of the Danish West Indies of 1916. They are classified by the United Nations as a Non-Self-Governing Territory, and are currently an organized, unincorporated United States territory. The U.S. Virgin Islands are organized under the 1954 Revised Organic Act of the Virgin Islands and have since held five constitutional conventions. The last and only proposed Constitution, adopted by the Fifth Constitutional Convention of the U.S. Virgin Islands in 2009, was rejected by the U.S. Congress in 2010, which urged the convention to reconvene to address the concerns Congress and the Obama Administration had with the proposed document.