Air Ambulance Dominica
Air Critical Care provides patients with safe and reliable repatriation worldwide and throughout the country. From to and every region throughout Dominica, Air Critical Care offers the highest level of care and licensed medical crews to care for your loved one or patient.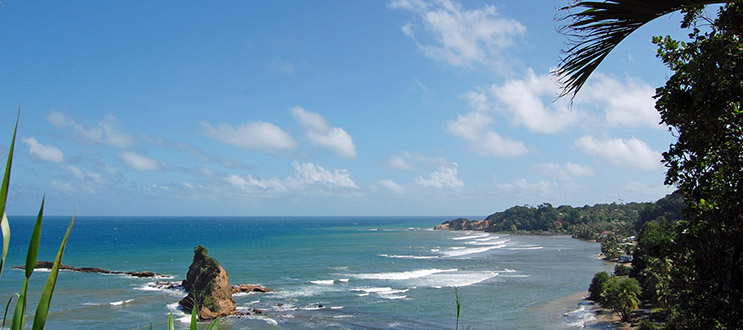 Air Medical Transport Services
Our first class air medical transport services include our "personal touch" which is our way of saying nothing is too much to ask. We offer complete bedside-to-bedside services, including ground ambulance transportation to and from the airports and facilities. We accept patients from the most basic level of service to critical care cases and provide medical crews who never leave their side to ensure the highest level of care for our patients and their families.
ONE CALL does it all. Let us handle all your worries. CALL 1-800-550-1025
OUR "PERSONAL TOUCH" means we take care of everything for you, just like family.
FIRST-CLASS CARE is provided by Air Critical Care from bedside-to-bedside.
FULLY EQUIPPED Air Fleet, Medical Professionals, Transport Coordinators, Pilots.
Message from the Medical Director
Dr. Blane M. Crandall
Medical Director and Specialist in Internal Medicine
We are extremely proud of the pioneering service we have built and wish to offer you the highest standard of care in the industry during your transport.
About Dominica
Dominica ( dom-ih-NEE-kə;; Island Carib: Wai'tu kubuli), officially the Commonwealth of Dominica, is an island republic in the West Indies. The capital, Roseau, is located on the western side of the island. It is part of the Windward Islands in the Lesser Antilles archipelago in the Caribbean Sea. The island is located near Guadeloupe to the northwest and Martinique to the south-southeast. Its area is 750 km2 (290 sq mi), and the highest point is Morne Diablotins, at 1,447 m (4,747 ft) in elevation. The population was 71,293 at the 2011 census.
The island was originally inhabited by the Kalinago and later colonised by Europeans, predominantly by the French from the 1690s to 1763. Columbus is said to have passed the island on Sunday, 3 November 1493, and the island's name is derived from the Latin for "Sunday". Great Britain took possession in 1763 after the Seven Years' War, and it gradually established English as its official language. The island republic gained independence in 1978.
Its name is pronounced with emphasis on the third syllable, related to its French name of Dominique.