Air Ambulance Costa Rica
Air Critical Care provides patients with safe and reliable repatriation worldwide and throughout the country. From to and every region throughout Costa Rica, Air Critical Care offers the highest level of care and licensed medical crews to care for your loved one or patient.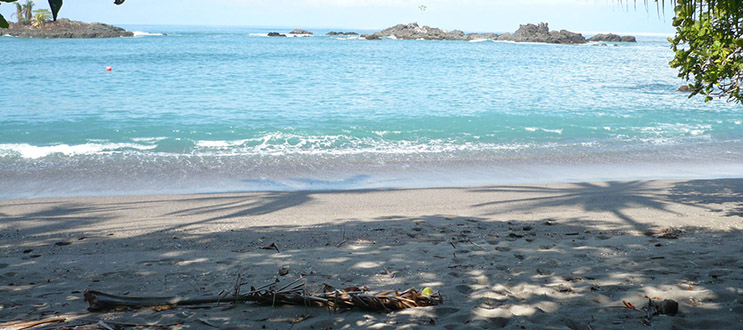 Air Medical Transport Services
Our first class air medical transport services include our "personal touch" which is our way of saying nothing is too much to ask. We offer complete bedside-to-bedside services, including ground ambulance transportation to and from the airports and facilities. We accept patients from the most basic level of service to critical care cases and provide medical crews who never leave their side to ensure the highest level of care for our patients and their families.
ONE CALL does it all. Let us handle all your worries. CALL 1-800-550-1025
OUR "PERSONAL TOUCH" means we take care of everything for you, just like family.
FIRST-CLASS CARE is provided by Air Critical Care from bedside-to-bedside.
FULLY EQUIPPED Air Fleet, Medical Professionals, Transport Coordinators, Pilots.
Message from the Medical Director
Dr. Blane M. Crandall
Medical Director and Specialist in Internal Medicine
We are extremely proud of the pioneering service we have built and wish to offer you the highest standard of care in the industry during your transport.
About Costa Rica
Costa Rica ( ( listen); Spanish: [ˈkosta ˈrika]; "Rich Coast"), officially the Republic of Costa Rica (Spanish: República de Costa Rica), is a country in Central America, bordered by Nicaragua to the north, Panama to the southeast, the Pacific Ocean to the west, the Caribbean Sea to the east, and Ecuador to the south of Cocos Island. It has a population of around 4.9 million, in a land area of 51,060 square kilometers (19,714 square miles); over 300,000 live in the capital and largest city, San José, which had a population of an estimated 333,980 in 2015.
Costa Rica has been known for its stable democracy, in a region that has had some instability, and for its highly educated workforce, most of whom speak English. The country spends roughly 6.9% of its budget (2016) on education, compared to a global average of 4.4%. Its economy, once heavily dependent on agriculture, has diversified to include sectors such as finance, corporate services for foreign companies, pharmaceuticals, and ecotourism. Many foreign companies (manufacturing and services) operate in Costa Rica's Free Trade Zones (FTZ) where they benefit from investment and tax incentives.
In spite of impressive growth in the gross domestic product (GDP), low inflation, moderate interest rates and an acceptable unemployment level, Costa Rica in 2017 was facing a liquidity crisis due to a growing debt and budget deficit. By August 2017, the Treasury was having difficulty paying its obligations. Other challenges facing the country in its attempts to improve the economy by increasing foreign investment include a poor infrastructure and a need to improve public sector efficiency.
Costa Rica was sparsely inhabited by indigenous peoples before coming under Spanish rule in the 16th century. It remained a peripheral colony of the empire until independence as part of the short-lived First Mexican Empire, followed by membership in the United Provinces of Central America, from which it formally declared independence in 1847. Since then, Costa Rica has remained among the most stable, prosperous, and progressive nations in Latin America. Following the brief Costa Rican Civil War, it permanently abolished its army in 1949, becoming one of only a few sovereign nations without a standing army.
The country has consistently performed favorably in the Human Development Index (HDI), placing 69th in the world as of 2015, among the highest of any Latin American nation.