Air Ambulance British Virgin Islands
Air Critical Care provides patients with safe and reliable repatriation worldwide and throughout the country. From to and every region throughout British Virgin Islands, Air Critical Care offers the highest level of care and licensed medical crews to care for your loved one or patient.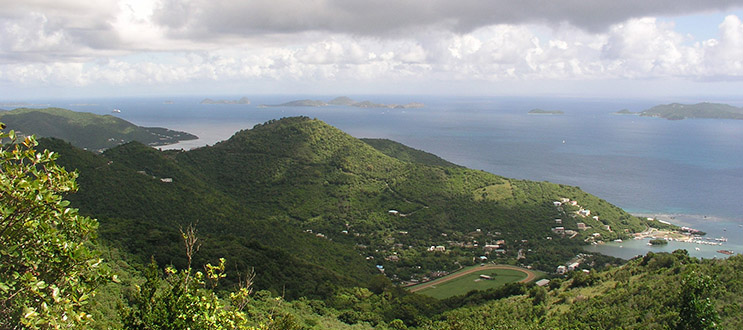 Air Medical Transport Services
Our first class air medical transport services include our "personal touch" which is our way of saying nothing is too much to ask. We offer complete bedside-to-bedside services, including ground ambulance transportation to and from the airports and facilities. We accept patients from the most basic level of service to critical care cases and provide medical crews who never leave their side to ensure the highest level of care for our patients and their families.
ONE CALL does it all. Let us handle all your worries. CALL 1-800-550-1025
OUR "PERSONAL TOUCH" means we take care of everything for you, just like family.
FIRST-CLASS CARE is provided by Air Critical Care from bedside-to-bedside.
FULLY EQUIPPED Air Fleet, Medical Professionals, Transport Coordinators, Pilots.
Message from the Medical Director
Dr. Blane M. Crandall
Medical Director and Specialist in Internal Medicine
We are extremely proud of the pioneering service we have built and wish to offer you the highest standard of care in the industry during your transport.
About British Virgin Islands
The British Virgin Islands (BVI), officially simply "Virgin Islands", are a British Overseas Territory in the Caribbean, to the east of Puerto Rico. The islands are geographically part of the Virgin Islands archipelago and are located in the Leeward Islands of the Lesser Antilles.
The British Virgin Islands consist of the main islands of Tortola, Virgin Gorda, Anegada, and Jost Van Dyke, along with over 50 other smaller islands and cays. About 15 of the islands are inhabited. The capital, Road Town, is on Tortola, the largest island, which is about 20 km (12 mi) long and 5 km (3 mi) wide. The islands had a population of about 28,000 at the 2010 Census, of whom approximately 23,500 lived on Tortola. For the islands, the latest United Nations estimate (2016) is 30,661.
British Virgin Islanders are British Overseas Territories citizens and since 2002 are British citizens as well. Although the territory is not part of the European Union and not directly subject to EU law, British Virgin Islanders are deemed to be citizens of the EU by virtue of their British citizenship.
Parts of the islands were damaged in September 2017 by Hurricane Irma. The most severe destruction was on Tortola.
Name
The official name of the territory is still simply the "Virgin Islands", but the prefix "British" is often used. This is commonly believed to distinguish it from the neighbouring American territory which changed its name from the "Danish West Indies" to "Virgin Islands of the United States" in 1917.