Air Ambulance Barbados
Air Critical Care provides patients with safe and reliable repatriation worldwide and throughout the country. From to and every region throughout Barbados, Air Critical Care offers the highest level of care and licensed medical crews to care for your loved one or patient.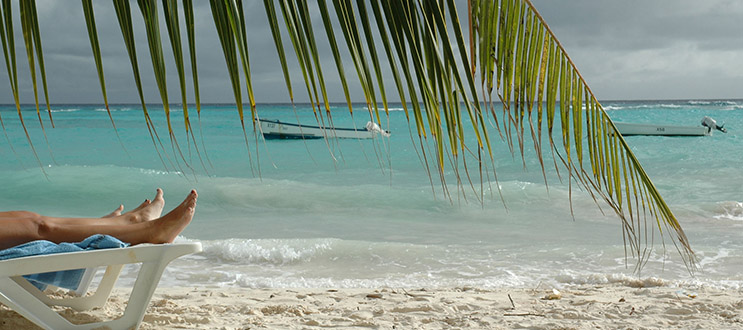 Air Medical Transport Services
Our first class air medical transport services include our "personal touch" which is our way of saying nothing is too much to ask. We offer complete bedside-to-bedside services, including ground ambulance transportation to and from the airports and facilities. We accept patients from the most basic level of service to critical care cases and provide medical crews who never leave their side to ensure the highest level of care for our patients and their families.
ONE CALL does it all. Let us handle all your worries. CALL 1-800-550-1025
OUR "PERSONAL TOUCH" means we take care of everything for you, just like family.
FIRST-CLASS CARE is provided by Air Critical Care from bedside-to-bedside.
FULLY EQUIPPED Air Fleet, Medical Professionals, Transport Coordinators, Pilots.
Message from the Medical Director
Dr. Blane M. Crandall
Medical Director and Specialist in Internal Medicine
We are extremely proud of the pioneering service we have built and wish to offer you the highest standard of care in the industry during your transport.
About Barbados
Barbados ( ( listen) or ) is an island country in the Lesser Antilles of the West Indies, in the Caribbean region of North America. It is 34 kilometres (21 miles) in length and up to 23 km (14 mi) in width, covering an area of 432 km2 (167 sq mi). It is situated in the western area of the North Atlantic and 100 km (62 mi) east of the Windward Islands and the Caribbean Sea; therein, Barbados is east of the Windward Islands, part of the Lesser Antilles, roughly at 13°N of the equator. Where it is about 168 km (104 mi) east of both the countries of Saint Lucia and Saint Vincent and the Grenadines and 400 km (250 mi) north-east of Trinidad and Tobago. Barbados is outside the principal Atlantic hurricane belt. Its capital and largest city is Bridgetown.
Inhabited by Kalinago people since the 13th century, and prior to that by other Amerindians, Barbados was visited by Spanish navigators in the late 15th century and claimed for the Spanish Crown. It first appeared in a Spanish map in 1511. The Portuguese visited the island in 1536, but they left it unclaimed, with their only remnants being an introduction of wild hogs for a good supply of meat whenever the island was visited. An English ship, the Olive Blossom, arrived in Barbados in 1625; its men took possession of it in the name of King James I. In 1627, the first permanent settlers arrived from England, and it became an English and later British colony.