Air Ambulance Nevada
Air Critical Care provides patients with safe and reliable repatriation worldwide and throughout . From Las Vegas to Henderson and every city throughout Nevada, Air Critical Care offers the highest level of care and licensed medical crews to care for your loved one or patient.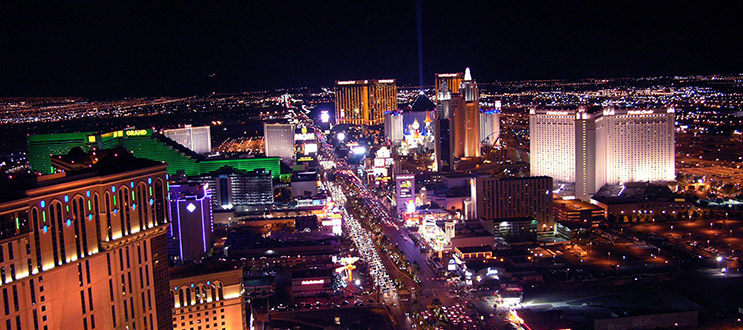 Air Medical Transport Services
Our first class air medical transport services include our "personal touch" which is our way of saying nothing is too much to ask. We offer complete bedside-to-bedside services, including ground ambulance transportation to and from the airports and facilities. We accept patients from the most basic level of service to critical care cases and provide medical crews who never leave their side to ensure the highest level of care for our patients and their families.
ONE CALL does it all. Let us handle all your worries. CALL 1-800-550-1025
OUR "PERSONAL TOUCH" means we take care of everything for you, just like family.
FIRST-CLASS CARE is provided by Air Critical Care from bedside-to-bedside.
FULLY EQUIPPED Air Fleet, Medical Professionals, Transport Coordinators, Pilots.
Message from the Medical Director
Dr. Blane M. Crandall
Medical Director and Specialist in Internal Medicine
We are extremely proud of the pioneering service we have built and wish to offer you the highest standard of care in the industry during your transport.
About Nevada
Nevada (; see pronunciations) is a state in the Western, Mountain West, and Southwestern regions of the United States of America. Nevada is the 7th most extensive, the 34th most populous, but the 9th least densely populated of the 50 United States. Nearly three-quarters of Nevada's people live in Clark County, which contains the Las Vegas–Paradise metropolitan area where three of the state's four largest incorporated cities are located. Nevada's capital is Carson City. Nevada is officially known as the "Silver State" because of the importance of silver to its history and economy. It is also known as the "Battle Born State", because it achieved statehood during the Civil War (the words "Battle Born" also appear on the state flag); as the "Sagebrush State", for the native plant of the same name; and as the "Sage-hen State". Nevada borders Oregon to the northwest, Idaho to the northeast, California to the west, Arizona to the southeast and Utah to the east.
Nevada is largely desert and semi-arid, much of it within the Great Basin. Areas south of the Great Basin are within the Mojave Desert, while Lake Tahoe and the Sierra Nevada lie on the western edge. About 86% of the state's land is managed by various jurisdictions of the U.S. federal government, both civilian and military.
Before European contact, Native Americans of the Paiute, Shoshone, and Washoe tribes inhabited the land that is now Nevada. The first Europeans to explore the region were Spanish.
Air Ambulance & Long Distance Medical Transport Service Areas