Air Ambulance Michigan
Committed to giving a premier Michigan air ambulance and air medical flights transportation service, Air Critical Care provides its patients with safe and reliable repatriation worldwide and throughout MI. From Detroit to Grand Rapids and the other cities throughout Michigan, Air Critical Care delivers the highest quality care through licensed medical crews that care for you or your loved one.

Dr. Blane M. Crandall, our Medical Director and a graduate of the University of South Florida, supervises the company's air ambulance transports. He is also a specialist in internal medicine, and currently heads our Obstetric Emergency Transport Unit.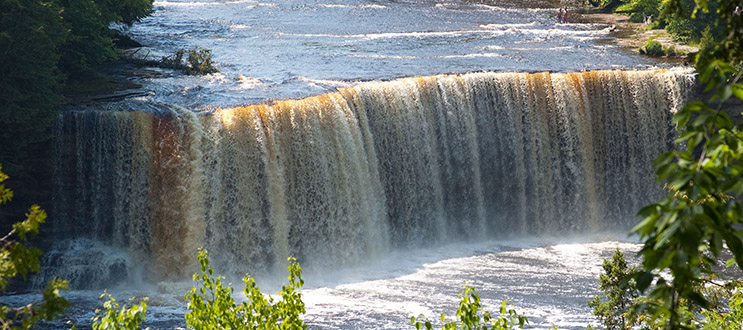 Air Medical Transport Services
Our leading air medical transport services include the "personal touch," which is how we say that nothing is too much to ask of us. We provide patients with comprehensive bedside-to-bedside services. This includes ground ambulance transportation to and from airports and health facilities, on top of our medical flights. We work with patients who need the most basic level of service on up to critical care cases. In addition, we provide medical crews who never leave the patients' side, which ensures that patients and their families are always receiving the highest level of care.
Just ONE CALL is all, and we'll take on all your worries for you. CALL 1-800-550-0674.
With our "PERSONAL TOUCH", you can rest easy knowing that we'll take care of everything for you like family would.
Air Critical Care provides FIRST-CLASS CARE from bedside to bedside, including medical flights and ground transportation.
We employ a FULLY EQUIPPED Air Fleet, Transport Coordinators, Pilots, and Medical Professionals.
About Michigan
Michigan ( ( listen)) is a state in the Great Lakes and Midwestern regions of the United States.
The state's name, Michigan, originates from the (Ojibwe word) mishigamaa, meaning "large water" or "large lake". Michigan is the tenth most populous of the 50 United States, with the 11th most extensive total area, and the largest state by total area east of the Mississippi River.
Michigan's capital is Lansing, and its largest city is Detroit.
Michigan is the only state to consist of two peninsulas. The Lower Peninsula, to which the name Michigan was originally applied, is often noted to be shaped like a mitten. The Upper Peninsula (often called "the U.P.") is separated from the Lower Peninsula by the Straits of Mackinac, a five-mile (8 km) channel that joins Lake Huron to Lake Michigan. The Mackinac Bridge connects the peninsulas. The state has the longest freshwater coastline of any political subdivision in the world, being bounded by four of the five Great Lakes, plus Lake Saint Clair. As a result, it is one of the leading U.S. states for recreational boating.
Michigan also has 64,980 inland lakes and ponds. A person in the state is never more than six miles (9.7 km) from a natural water source or more than 85 miles (137 km) from a Great Lakes shoreline.
The area was first settled by Native American tribes.
Air Ambulance & Long Distance Medical Transport Service Areas