Air Ambulance Chicago, IL
Air Critical Care has proven itself to be the worldwide leader in air ambulance services, providing air medical flight and ground repatriation both to and from The Windy City.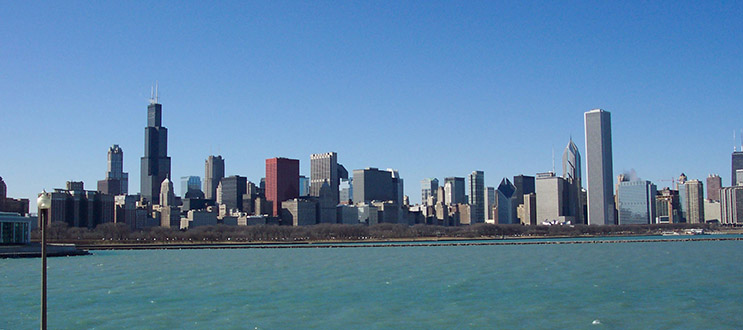 Air Medical Transport Services
Our first class air medical transport services include our "personal touch" which is our way of saying nothing is too much to ask. We offer complete bedside-to-bedside services, including ground ambulance transportation to and from the airports and facilities. We accept patients from the most basic level of service to critical care cases and provide medical crews who never leave their side to ensure the highest level of care for our patients and their families.
ONE CALL does it all. Let us handle all your worries. CALL 1-800-550-1025
OUR "PERSONAL TOUCH" means we take care of everything for you, just like family.
FIRST-CLASS CARE is provided by Air Critical Care from bedside-to-bedside.
FULLY EQUIPPED Air Fleet, Medical Professionals, Transport Coordinators, Pilots.
Message from the Medical Director
Dr. Blane M. Crandall
Medical Director and Specialist in Internal Medicine
We are extremely proud of the pioneering service we have built and wish to offer you the highest standard of care in the industry during your transport.
About Chicago, IL
Chicago (/ʃɪˈkɑːɡoʊ/ or /ʃɪˈkɔːɡoʊ/) is the largest city in the US state of Illinois and the third most populous city in the United States after New York City and Los Angeles. The city has around 2.7 million residents. Its metropolitan area, sometimes called "Chicagoland", is the third largest in the United States, with an estimated 9.8 million people. Chicago is the county seat of Cook County, though a small portion also extends into DuPage County. Chicago was incorporated as a city in 1837, near a portage between the Great Lakes and the Mississippi River watershed. Today, Chicago is listed as an alpha+ global city by the Globalization and World Cities Research Network, and ranks seventh in the world on the 2012 Global Cities Index. The city retains its status as an international hub for finance, industry, telecommunications and infrastructure, with O'Hare International Airport being the second busiest airport in the world in terms of traffic movements. In 2008, the city hosted 45.6 million domestic and overseas visitors. Among metropolitan areas, Chicago has the 4th largest Gross Domestic Product (GDP) in the world, ranking just behind Tokyo, New York City, and Los Angeles.