Air Ambulance Illinois
Air Critical Care provides patients with safe and reliable repatriation worldwide and throughout Land of Lincoln. From Chicago to Aurora and every city throughout Illinois, Air Critical Care offers the highest level of care and licensed medical crews to care for your loved one or patient.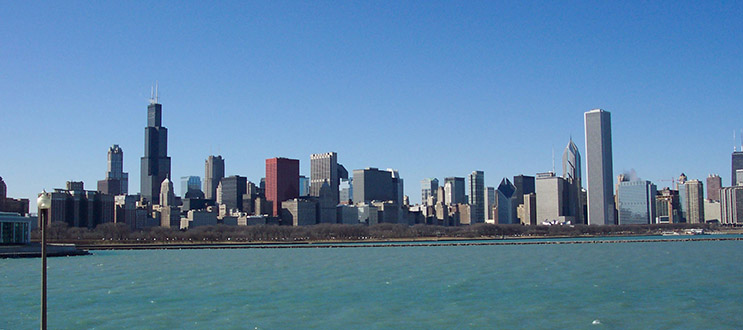 Air Medical Transport Services
Our first class air medical transport services include our "personal touch" which is our way of saying nothing is too much to ask. We offer complete bedside-to-bedside services, including ground ambulance transportation to and from the airports and facilities. We accept patients from the most basic level of service to critical care cases and provide medical crews who never leave their side to ensure the highest level of care for our patients and their families.
ONE CALL does it all. Let us handle all your worries. CALL 1-800-550-1025
OUR "PERSONAL TOUCH" means we take care of everything for you, just like family.
FIRST-CLASS CARE is provided by Air Critical Care from bedside-to-bedside.
FULLY EQUIPPED Air Fleet, Medical Professionals, Transport Coordinators, Pilots.
Message from the Medical Director
Dr. Blane M. Crandall
Medical Director and Specialist in Internal Medicine
We are extremely proud of the pioneering service we have built and wish to offer you the highest standard of care in the industry during your transport.
About Illinois
Illinois (/ˌɪlɨˈnɔɪ/ IL-i-NOY) is the 25th most extensive and the 5th most populous of the 50 United States, and is often noted as a microcosm of the entire country. With Chicago in the northeast, small industrial cities and great agricultural productivity in central and northern Illinois, and natural resources like coal, timber, and petroleum in the south, Illinois has a broad economic base. Illinois is a major transportation hub. The Port of Chicago connects the state to other global ports from the Great Lakes, via the Saint Lawrence Seaway, to the Atlantic Ocean; as well as the Great Lakes to the Mississippi River, via the Illinois River. For decades, O'Hare International Airport has ranked as one of the world's busiest airports. Illinois has long had a reputation as a bellwether both in social and cultural terms and politics. Although the state's largest population centers today are in northern Illinois, originally the state's population grew from south to north, with settlers arriving from Kentucky in the 1810s. In 1818, Illinois achieved statehood. Chicago was founded in the 1830s on the banks of the Chicago River, one of the few natural harbors on southern Lake Michigan.