Air Ambulance Vatican City
Air Critical Care provides patients with safe and reliable repatriation worldwide and throughout the country. From to and every region throughout Vatican City, Air Critical Care offers the highest level of care and licensed medical crews to care for your loved one or patient.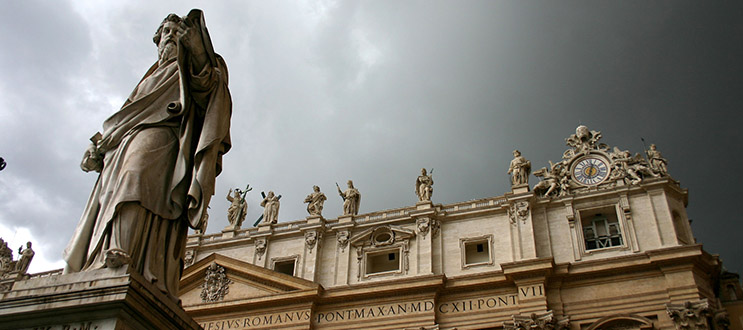 Air Medical Transport Services
Our first class air medical transport services include our "personal touch" which is our way of saying nothing is too much to ask. We offer complete bedside-to-bedside services, including ground ambulance transportation to and from the airports and facilities. We accept patients from the most basic level of service to critical care cases and provide medical crews who never leave their side to ensure the highest level of care for our patients and their families.
ONE CALL does it all. Let us handle all your worries. CALL 1-800-550-1025
OUR "PERSONAL TOUCH" means we take care of everything for you, just like family.
FIRST-CLASS CARE is provided by Air Critical Care from bedside-to-bedside.
FULLY EQUIPPED Air Fleet, Medical Professionals, Transport Coordinators, Pilots.
Message from the Medical Director
Dr. Blane M. Crandall
Medical Director and Specialist in Internal Medicine
We are extremely proud of the pioneering service we have built and wish to offer you the highest standard of care in the industry during your transport.
About Vatican City
Vatican City ( ( listen); Italian: Città del Vaticano [tʃitˈta ddel vatiˈkaːno]; Latin: Civitas Vaticana), officially Vatican City State or State of Vatican City (Italian: Stato della Città del Vaticano; Latin: Status Civitatis Vaticanae), is an independent state located within the city of Rome. With an area of 44 hectares (110 acres), and a population of about 1,000, it is the smallest state in the world by both area and population. However, formally it is not sovereign, with sovereignty being held by the Holy See.
It is an ecclesiastical or sacerdotal-monarchical state (a type of theocracy) ruled by the Bishop of Rome – the Pope. The highest state functionaries are all Catholic clergy of various national origins. Since the return of the popes from Avignon in 1377, they have generally resided at the Apostolic Palace within what is now Vatican City, although at times residing instead in the Quirinal Palace in Rome or elsewhere.
Vatican City is distinct from the Holy See (Latin: Sancta Sedes), which dates back to early Christianity and is the main episcopal see of 1.2 billion Latin and Eastern Catholic adherents around the globe. The independent city-state, on the other hand, came into existence in 1929 by the Lateran Treaty between the Holy See and Italy, which spoke of it as a new creation, not as a vestige of the much larger Papal States (756–1870), which had previously encompassed much of central Italy. According to the terms of the treaty, the Holy See has "full ownership, exclusive dominion, and sovereign authority and jurisdiction" over the city-state.
Within Vatican City are religious and cultural sites such as St. Peter's Basilica, the Sistine Chapel and the Vatican Museums. They feature some of the world's most famous paintings and sculptures. The unique economy of Vatican City is supported financially by the sale of postage stamps and tourist mementos, fees for admission to museums, and the sale of publications.
Name
The name Vatican city was first used in the Lateran Treaty, signed on 11 February 1929, which established the modern city-state.