Air Ambulance Serbia
Air Critical Care provides patients with safe and reliable repatriation worldwide and throughout the country. From to and every region throughout Serbia, Air Critical Care offers the highest level of care and licensed medical crews to care for your loved one or patient.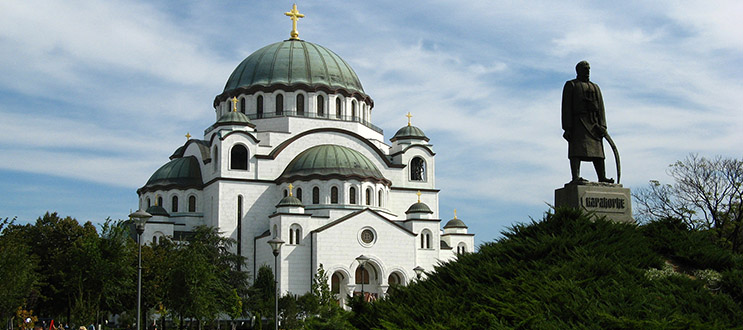 Air Medical Transport Services
Our first class air medical transport services include our "personal touch" which is our way of saying nothing is too much to ask. We offer complete bedside-to-bedside services, including ground ambulance transportation to and from the airports and facilities. We accept patients from the most basic level of service to critical care cases and provide medical crews who never leave their side to ensure the highest level of care for our patients and their families.
ONE CALL does it all. Let us handle all your worries. CALL 1-800-550-1025
OUR "PERSONAL TOUCH" means we take care of everything for you, just like family.
FIRST-CLASS CARE is provided by Air Critical Care from bedside-to-bedside.
FULLY EQUIPPED Air Fleet, Medical Professionals, Transport Coordinators, Pilots.
Message from the Medical Director
Dr. Blane M. Crandall
Medical Director and Specialist in Internal Medicine
We are extremely proud of the pioneering service we have built and wish to offer you the highest standard of care in the industry during your transport.
About Serbia
Serbia ( ( listen); Serbian: Србија / Srbija [sř̩bija]), officially the Republic of Serbia (Serbian: Република Србија / Republika Srbija [repǔblika sř̩bija]), is a sovereign state situated at the crossroads of Central and Southeast Europe in the southern Pannonian Plain and the central Balkans. It borders Hungary to the north; Romania and Bulgaria to the east; Macedonia to the south; Croatia, Bosnia and Herzegovina, Montenegro to the west and claims a border with Albania through the disputed territory of Kosovo. Serbia numbers around 7 million residents. Its capital, Belgrade, ranks among the oldest and largest cities in southeastern Europe. Other major cities are Novi Sad, Niš and Kragujevac.
Following the Slavic migrations to the Balkans postdating the 6th century, Serbs established several states in the early Middle Ages. The Serbian Kingdom obtained recognition by Rome and the Byzantine Empire in 1217, reaching its peak in 1346 as a relatively short-lived Serbian Empire. By the mid-16th century, the entire modern-day Serbia was annexed by the Ottomans, at times interrupted by the Habsburg Empire, which started expanding towards Central Serbia from the end of the 17th century, while maintaining a foothold in modern-day Vojvodina. In the early 19th century, the Serbian Revolution established the nation-state as the region's first constitutional monarchy, which subsequently expanded its territory. Following disastrous casualties in World War I, and the subsequent unification of the former Habsburg crownland of Vojvodina (and other territories) with Serbia, the country co-founded Yugoslavia with other South Slavic peoples, which would exist in various political formations until the Yugoslav Wars of the 1990s.