Air Ambulance Russia
Air Critical Care provides patients with safe and reliable repatriation worldwide and throughout the country. From to and every region throughout Russia, Air Critical Care offers the highest level of care and licensed medical crews to care for your loved one or patient.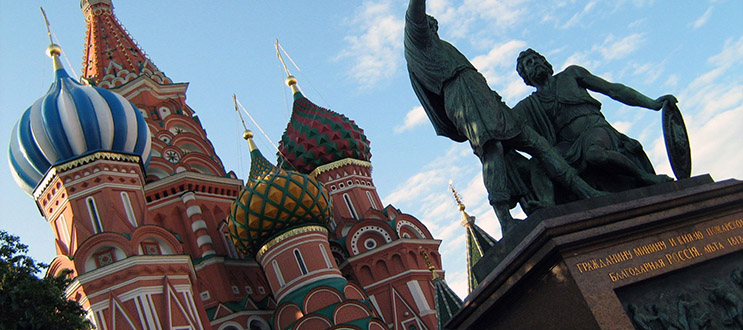 Air Medical Transport Services
Our first class air medical transport services include our "personal touch" which is our way of saying nothing is too much to ask. We offer complete bedside-to-bedside services, including ground ambulance transportation to and from the airports and facilities. We accept patients from the most basic level of service to critical care cases and provide medical crews who never leave their side to ensure the highest level of care for our patients and their families.
ONE CALL does it all. Let us handle all your worries. CALL 1-800-550-1025
OUR "PERSONAL TOUCH" means we take care of everything for you, just like family.
FIRST-CLASS CARE is provided by Air Critical Care from bedside-to-bedside.
FULLY EQUIPPED Air Fleet, Medical Professionals, Transport Coordinators, Pilots.
Message from the Medical Director
Dr. Blane M. Crandall
Medical Director and Specialist in Internal Medicine
We are extremely proud of the pioneering service we have built and wish to offer you the highest standard of care in the industry during your transport.
About Russia
Russia (Russian: Росси́я, tr. Rossiya, IPA: [rɐˈsʲijə]), officially the Russian Federation (Russian: Росси́йская Федера́ция, tr. Rossiyskaya Federatsiya, IPA: [rɐˈsʲijskəjə fʲɪdʲɪˈratsɨjə]), is a country in Eurasia. At 17,125,200 square kilometres (6,612,100 sq mi), Russia is the largest country in the world by area, covering more than one-eighth of the Earth's inhabited land area, and the ninth most populous, with over 144 million people as of December 2017, excluding Crimea. About 77% of the population live in the western, European part of the country. Russia's capital, Moscow is one of the largest cities in the world; other major cities include Saint Petersburg, Novosibirsk, Yekaterinburg and Nizhny Novgorod.
Extending across the entirety of Northern Asia and much of Eastern Europe, Russia spans eleven time zones and incorporates a wide range of environments and landforms. From northwest to southeast, Russia shares land borders with Norway, Finland, Estonia, Latvia, Lithuania and Poland (both with Kaliningrad Oblast), Belarus, Ukraine, Georgia, Azerbaijan, Kazakhstan, China, Mongolia and North Korea. It shares maritime borders with Japan by the Sea of Okhotsk and the U.S. state of Alaska across the Bering Strait.
The East Slavs emerged as a recognizable group in Europe between the 3rd and 8th centuries AD. Founded and ruled by a Varangian warrior elite and their descendants, the medieval state of Rus arose in the 9th century. In 988 it adopted Orthodox Christianity from the Byzantine Empire, beginning the synthesis of Byzantine and Slavic cultures that defined Russian culture for the next millennium. Rus' ultimately disintegrated into a number of smaller states; most of the Rus' lands were overrun by the Mongol invasion and became tributaries of the nomadic Golden Horde in the 13th century.