Air Ambulance Romania
Air Critical Care provides patients with safe and reliable repatriation worldwide and throughout the country. From to and every region throughout Romania, Air Critical Care offers the highest level of care and licensed medical crews to care for your loved one or patient.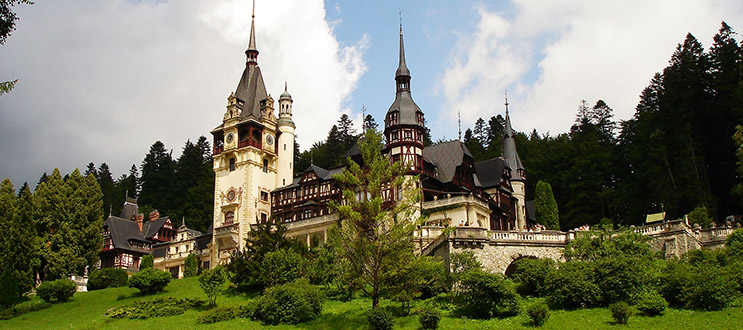 Air Medical Transport Services
Our first class air medical transport services include our "personal touch" which is our way of saying nothing is too much to ask. We offer complete bedside-to-bedside services, including ground ambulance transportation to and from the airports and facilities. We accept patients from the most basic level of service to critical care cases and provide medical crews who never leave their side to ensure the highest level of care for our patients and their families.
ONE CALL does it all. Let us handle all your worries. CALL 1-800-550-1025
OUR "PERSONAL TOUCH" means we take care of everything for you, just like family.
FIRST-CLASS CARE is provided by Air Critical Care from bedside-to-bedside.
FULLY EQUIPPED Air Fleet, Medical Professionals, Transport Coordinators, Pilots.
Message from the Medical Director
Dr. Blane M. Crandall
Medical Director and Specialist in Internal Medicine
We are extremely proud of the pioneering service we have built and wish to offer you the highest standard of care in the industry during your transport.
About Romania
Romania ( ( listen) ro-MAY-nee-ə; Romanian: România [romɨˈni.a]) is a sovereign state located at the crossroads of Central, Eastern, and Southeastern Europe. It borders the Black Sea to south-east, Bulgaria to the south, Ukraine to the north, Hungary to the west, Serbia to south-west, and Moldova to the east. It has a predominantly temperate-continental climate. With a total area of 238,397 square kilometres (92,046 sq mi), Romania is the 12th largest country and also the 7th most populous member state of the European Union having almost 20 million inhabitants. Its capital and largest city is Bucharest and other major urban areas include Iași, Timișoara, Cluj-Napoca and Constanța.
The River Danube, Europe's second-longest river, rises in Germany's Black Forest and flows in a general southeast direction for 2,857 km (1,775 mi), coursing through ten countries before emptying into Romania's Danube Delta. The Carpathian Mountains, which cross Romania from the north to the southwest, include Moldoveanu Peak, at an altitude of 2,544 m (8,346 ft).
Modern Romania was formed in 1859 through a personal union of the Danubian Principalities of Moldavia and Wallachia. The new state, officially named Romania since 1866, gained independence from the Ottoman Empire in 1877. At the end of World War I, Transylvania, Banat, Bukovina, and Bessarabia united with the sovereign Kingdom of Romania. During World War II, Romania was an Axis power and, consequently, an ally of Nazi Germany against the Soviet Union, fighting side by side with the Wehrmacht until 1944, when it joined the Allies and faced occupation by the Red Army's forces.