Air Ambulance Poland
Air Critical Care provides patients with safe and reliable repatriation worldwide and throughout the country. From to and every region throughout Poland, Air Critical Care offers the highest level of care and licensed medical crews to care for your loved one or patient.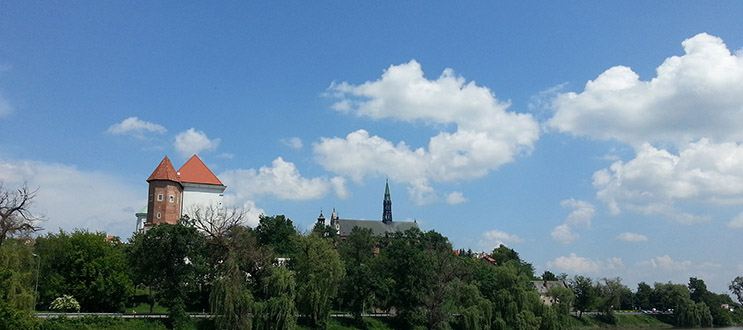 Air Medical Transport Services
Our first class air medical transport services include our "personal touch" which is our way of saying nothing is too much to ask. We offer complete bedside-to-bedside services, including ground ambulance transportation to and from the airports and facilities. We accept patients from the most basic level of service to critical care cases and provide medical crews who never leave their side to ensure the highest level of care for our patients and their families.
ONE CALL does it all. Let us handle all your worries. CALL 1-800-550-1025
OUR "PERSONAL TOUCH" means we take care of everything for you, just like family.
FIRST-CLASS CARE is provided by Air Critical Care from bedside-to-bedside.
FULLY EQUIPPED Air Fleet, Medical Professionals, Transport Coordinators, Pilots.
Message from the Medical Director
Dr. Blane M. Crandall
Medical Director and Specialist in Internal Medicine
We are extremely proud of the pioneering service we have built and wish to offer you the highest standard of care in the industry during your transport.
About Poland
Poland (Polish: Polska [ˈpɔlska] ( listen)), officially the Republic of Poland (Polish: Rzeczpospolita Polska [ʐɛt͡ʂpɔˈspɔlita ˈpɔlska] ( listen)), is a country located in Central Europe. It is divided into 16 administrative subdivisions, covering an area of 312,696 square kilometres (120,733 sq mi), and has a largely temperate seasonal climate. With a population of approximately 38.5 million people, Poland is the sixth most populous member state of the European Union. Poland's capital and largest metropolis is Warsaw. Other major cities include Kraków, Łódź, Wrocław, Poznań, Gdańsk, and Szczecin.
The establishment of the Polish state can be traced back to A.D. 966, when Mieszko I, ruler of the realm coextensive with the territory of present-day Poland, converted to Christianity. The Kingdom of Poland was founded in 1025, and in 1569 it cemented its longstanding political association with the Grand Duchy of Lithuania by signing the Union of Lublin. This union formed the Polish–Lithuanian Commonwealth, one of the largest (about 1 million km2) and most populous countries of 16th and 17th century Europe, with a uniquely liberal political system which adopted Europe's first written national constitution, the Constitution of 3 May 1791.
More than a century after the Partitions of Poland at the end of the 18th century, Poland regained its independence in 1918 with the Treaty of Versailles. In September 1939, World War II started with the invasion of Poland by Germany, followed by the Soviet Union invading Poland in accordance with the Molotov–Ribbentrop Pact.