Air Ambulance Albania
Air Critical Care provides patients with safe and reliable repatriation worldwide and throughout the country. From to and every region throughout Albania, Air Critical Care offers the highest level of care and licensed medical crews to care for your loved one or patient.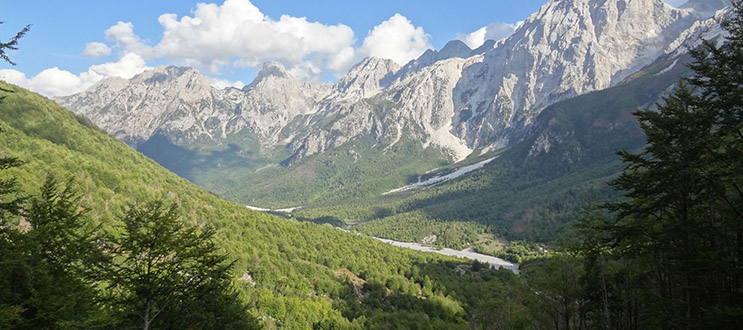 Air Medical Transport Services
Our first class air medical transport services include our "personal touch" which is our way of saying nothing is too much to ask. We offer complete bedside-to-bedside services, including ground ambulance transportation to and from the airports and facilities. We accept patients from the most basic level of service to critical care cases and provide medical crews who never leave their side to ensure the highest level of care for our patients and their families.
ONE CALL does it all. Let us handle all your worries. CALL 1-800-550-1025
OUR "PERSONAL TOUCH" means we take care of everything for you, just like family.
FIRST-CLASS CARE is provided by Air Critical Care from bedside-to-bedside.
FULLY EQUIPPED Air Fleet, Medical Professionals, Transport Coordinators, Pilots.
Message from the Medical Director
Dr. Blane M. Crandall
Medical Director and Specialist in Internal Medicine
We are extremely proud of the pioneering service we have built and wish to offer you the highest standard of care in the industry during your transport.
About Albania
Albania ( ( listen) a(w)l-BAY-nee-ə; Albanian: Shqipëri/Shqipëria; Gheg Albanian: Shqipni/Shqipnia or Shqypni/Shqypnia), officially the Republic of Albania (Albanian: Republika e Shqipërisë, pronounced [ɾɛpuˈblika ɛ ʃcipəˈɾiːsə]), is a country in Southeastern Europe. The country spans 28,748 square kilometres (11,100 square miles) and had a total population of 3 million people as of 2016. It is a unitary parliamentary constitutional republic with the capital in Tirana, the country's most populous city and main economic and commercial centre. The country's other major cities include Durrës, Vlorë, Sarandë, Shkodër, Berat, Korçë, Gjirokastër and Fier.
Albania lies in the southwestern portion of the Balkan Peninsula bordered by Montenegro to the northwest, Kosovo to the northeast, the Republic of Macedonia to the east, and Greece to the south and southeast. Most of the country is mountainous, including the Albanian Alps in the north, the Korab Mountains in the east, the Ceraunian Mountains in the south and the Skanderbeg Mountains in the center. The country's coast touches the Adriatic Sea to the northwest and the Ionian Sea to the southwest including the Albanian Riviera. It is less than 72 km (45 mi) from Italy across the Strait of Otranto that connects the Adriatic to the Ionian.
Previously in classical antiquity, Albania has been populated by various Illyrian, Thracian and Greek tribes, as well as several Greek colonies established in the Illyrian coast. In the third century BC, the region was annexed by the Roman Empire and became an integral part of the Roman provinces of Dalmatia, Macedonia and Illyricum.